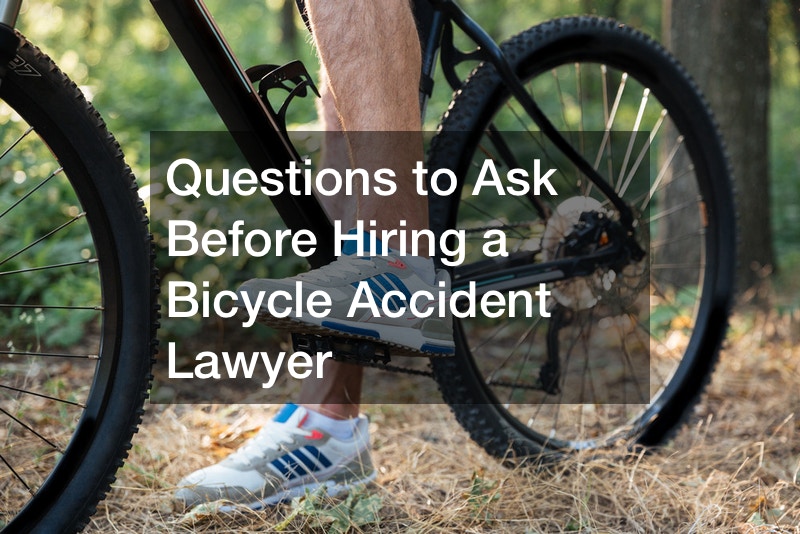 If you are ever in a bicycle accident, you'll need to hire a bicycle accident lawyer. Keep reading to learn what questions you should ask a bicycle accident lawyer before hiring them.
First, ask "what kind of experience do you have?" You want to find a bicycle attorney that has demonstrated experience in practicing personal injury law and has won multiple settlements and cases.
Second, ask if they are the attorney who will handle your case. Personal injury law firms have different associates, partners, attorneys, and paralegals to assist victims in finding the compensation they deserve.
The lawyer you consult may not be the one who handles your case, so you'll want to ask who will be in charge of your case and determine their experience in handling bicycle cases.
Third, ask them "have you handled similar cases before?" You may need to locate a personal injury lawyer that focuses on bicycle accident claims. While personal injury law is wide, most firms focus only on a few areas, in particular, so you want to make sure your case falls under one of their practice areas.
To learn more, watch the video above!
.