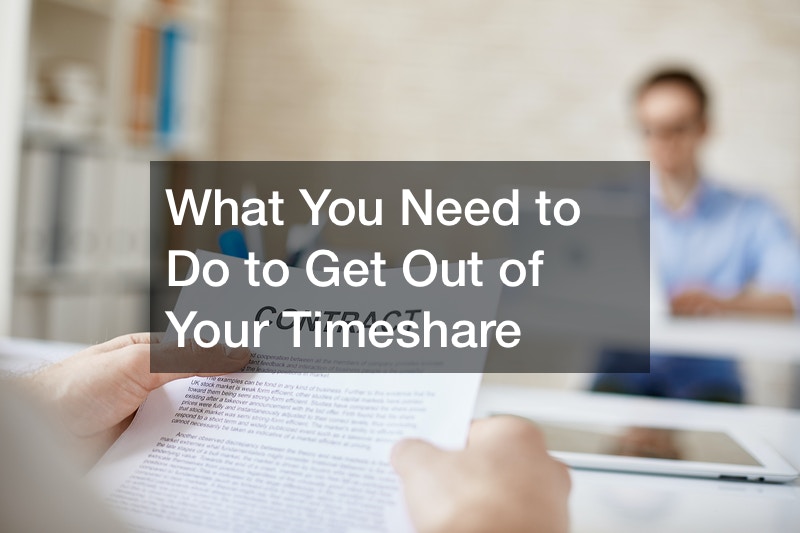 Updated 04/08/2022
The idea of owning a vacation home in a beautiful location leads hundreds of thousands of Americans to purchase timeshares every year. The reality often ends up being less romantic. According to Dr. Amy Gregory, assistant professor at the University of Central Florida Rosen College of Hospitality Management, 95% of timeshare buyers go back to the sales team 1-3 days later with additional questions and concerns. They are typically looking for timeshare advice about resale options, discounts, complex timeshare documentation, and timeshare dues.
It can be a complicated legal matter just to figure out how to buy timeshare from owner, or how to transfer the ownership of a timeshare to a third party. If you can't navigate the paperwork yourself, do you own a timeshare forever? Millions of people are in the regrettable position of owning a timeshare that they don't know how to get rid of. If you have just signed a timeshare contract and you are beginning to worry that you are stuck, here are some options you might have to get out of your timeshare.
Many people look at timeshares and buy in because they think they will be able to use them a lot. Because of this, the timeshare industry in the United States has grown to about $70 billion. There are now about 1,547 resorts that offer timeshares around the nation. The typical price tag on a new timeshare is $20,000. Every year, many people who bought timeshares find they are not in a position to use them as much as they assumed they would. This is why there are timeshare cancellation attorneys at all.
Getting out of a timeshare is a lot more complicated a process than buying it in the first place. USA Today has compiled these tips for working with timeshare cancellation attorneys and legally getting out of a timeshare contract.andnbsp;
Take advantage of the "cooling off" time allowed by most states. Many states recognize that people can be talked into buying a timeshare they are never going to really use. Because of this, many have enacted laws that allow people to back out of their timeshare contract without needing to consult timeshare cancelation attorneys. Every state that offers this has their own rules for this time. North Carolina gives people five days from the date they signed their paperwork (they have different rules for where the contract was signed, too). Washington state gives people a little more time. Timeshares there can be canceled within seven days of either signing or receiving the paperwork, they give people whichever date is later. Talk to your state government about the rules where you bought the timeshare and where you live. Some states also use the terms "revocation" or "rescission" in place of "cancellation."
If you do cancel your timeshare in the cooling off period, you need to have all of your paperwork to document that you did this. Everything needs to be in writing. You will save yourself some headaches and the need to consult with timeshare lawyers after you do this if you make sure you have everything on paper. If you are mailing something, send it certified mail to get even more documentation that you did everything at the tight time. Make sure you get the deposit that you put down on the property.
If the "cooling off period" has ended, there may be things you can do to get out of your timeshare agreement. You can start by talking to timeshare cancellation attorneys. The company that owns the timeshare may agree to let you out of your contract. There are timeshare contracts that allow the purchaser to get out of the contract after the cooling off period has ended.
If either side violates the terms of the contract, it can be ended. There are fees associated with timeshare ownership and if the purchaser refuses to pay maintenance or management fees, the company who sold the timeshare may want to end the contract. There are also times when the company who owns the property in question has not met all of their obligations. In either instance, litigation may be the resolution and that can be expensive.
If after talking to timeshare cancellation attorneys, you find that you cannot just opt out of your timeshare agreement, there are other things you can do to lose your timeshare. People often look into selling a timeshare to get rid of it. Other people give their timeshare to someone else or give it back to the company from whom they bought it.
When it comes to selling a timeshare, there are a few ways a person can go. They can try to sell it themselves — either directly or through a company whose expertise lies in selling timeshares or they can go to the company from whom they bought it and ask for their help selling the unit. If you approach the timeshare company from whom you made your purchase, they may request that you pay between one and two years of the management fees before they start the process. This is why many timeshare owners look to just return the property, as it costs less.