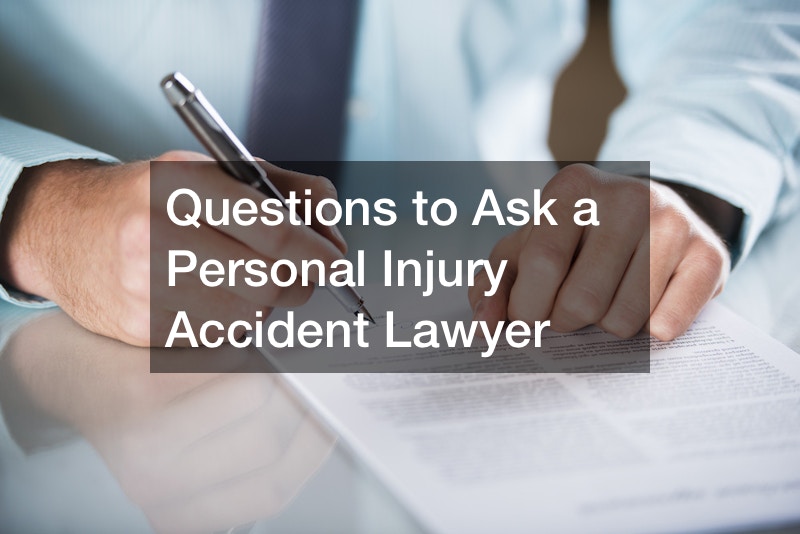 When you've been involved in a personal injury accident, seeking legal representation is crucial to protect your rights. Ask questions to ensure you find the right personal injury accident lawyer for your case.
Ask about the attorney's experience handling personal injury cases, particularly those similar to yours. Inquire about their expertise in the specific area of personal injury law relevant to your situation, such as car accidents, medical malpractice, or workplace injuries.
Request an evaluation of your case's strengths and weaknesses. A skilled personal injury attorney should be able to assess your case's legal merits and challenges. This will show you whether pursuing legal action is viable and what outcomes you can reasonably expect.
Discussing the attorney's fee structure and how they handle costs associated with your case is crucial. Inquire about any upfront costs, retainer fees, or expenses you may be responsible for throughout the legal process.
Clarify how the attorney will communicate with you and keep you updated on the progress of your case. Understanding their availability and preferred method of communication will help ensure effective collaboration throughout the legal proceedings.
Inquire about the attorney's experience with settlement negotiations and trial litigation. With the experience to take your case to trial, a seasoned attorney can easily achieve favorable settlements and be prepared to litigate if needed.
Choosing the right personal injury accident lawyer can help you secure the compensation you deserve.

.